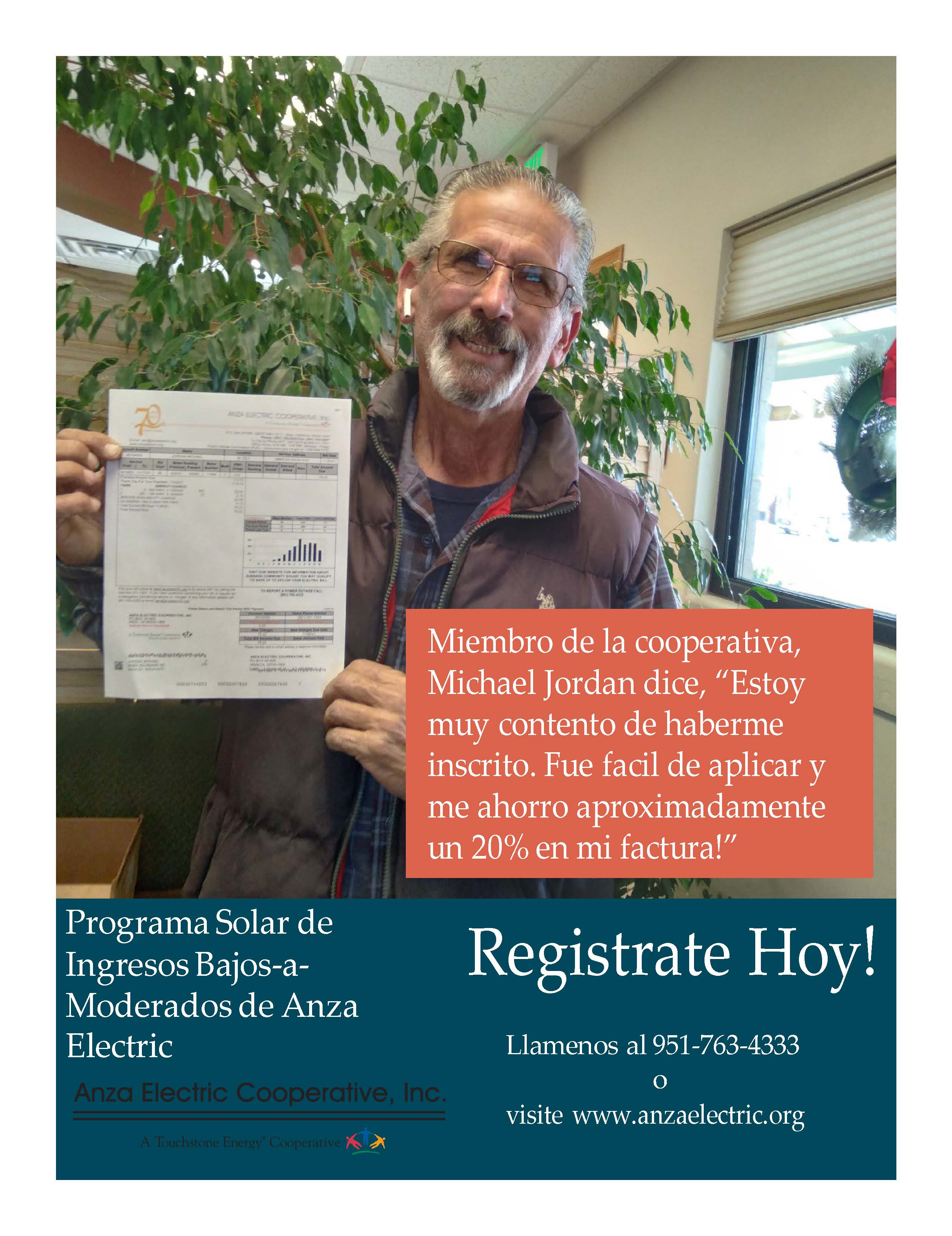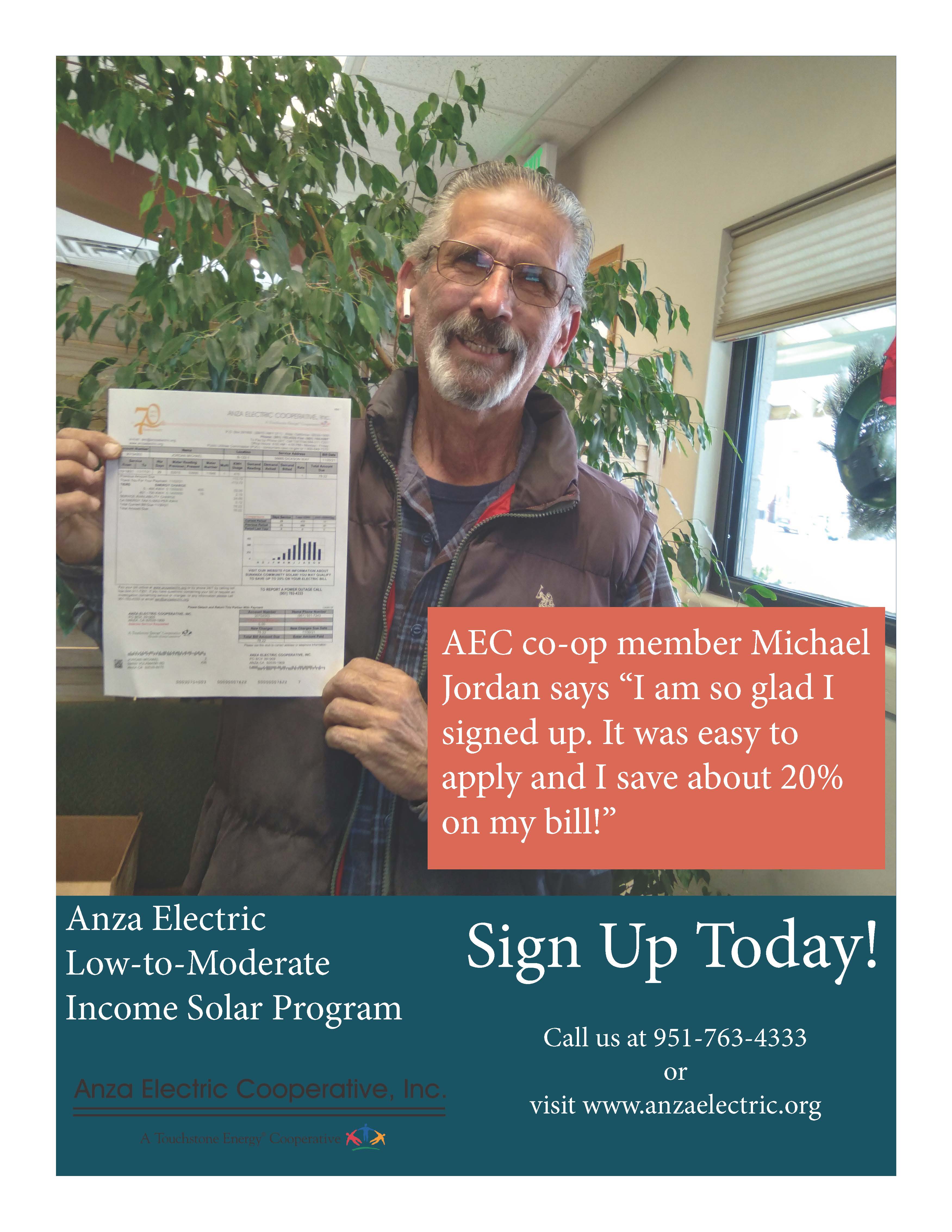 Anza Electric is proud to announce the Community Solar Low-to-Moderate income rate availability!
This program, one of California's first low-income community solar projects, allows our income qualified members to receive reduced rate electricity from our solar array located on the Santa Rosa Band of Cahuilla Indians Reservation. 
Interested members must submit an application and the required documents (see application for requirements and income criteria)
Click the links below for more information about Community solar:
How does community solar work?
Como funciona la energia solar comunitaria?
Click here for the application               Haga clic aqui para la aplicacion