Every other month members receive the Currents magazine. This publication is distributed to our members and contains interesting and informative news. Reading our "local pages" on pages 4,5,8,25 and 32 is a great way to stay informed of cooperative happenings.
You'll find everything from special event announcements to updates on current issues and even special services or programs that you can take advantage of.
Your suggestions for information you would like to see on the local pages are always welcome.
There is now a digital version available that can be delivered right to your email.
Check out the September 2023 edition here!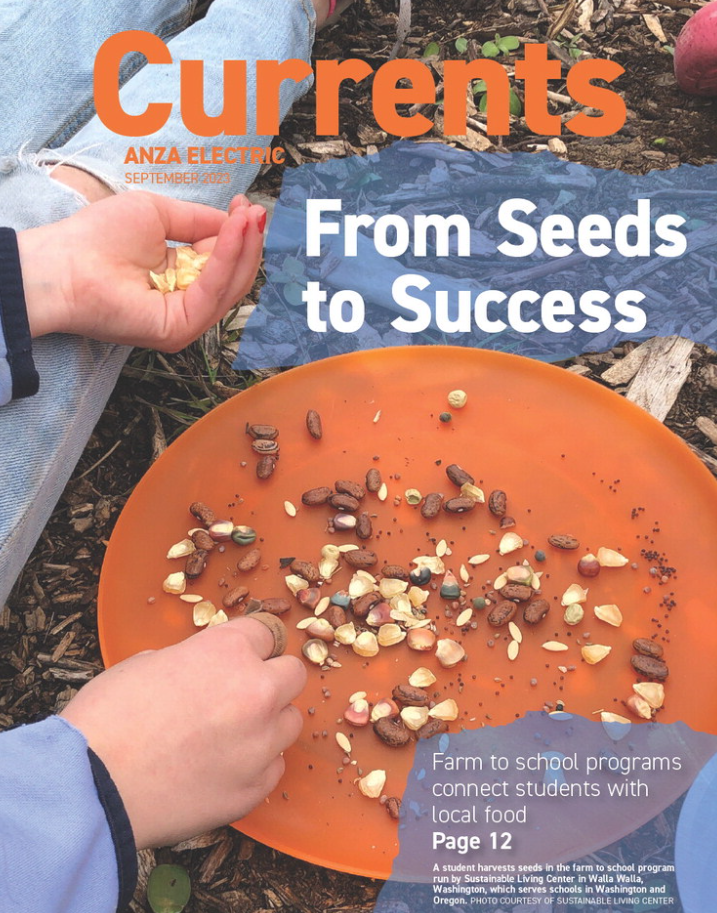 ​​To see past digital editions, click on the above link to open the current magazine. Hover your mouse in the address bar, at the top right corner of the magazine cover. A drop down menu will appear showing you prior editions. Click on the month you would like to read and the magazine will open.